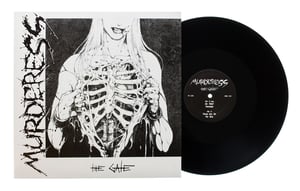 $

8.50
Originally released as a cassette limited to 100 for our East Coast tour last summer, we are stoked to offer a vinyl version of these 4 blazing tracks.
Comes with a digital download card. Price includes shipping within the US.
INTERNATIONAL ORDERS: please email us before placing your order at murderess.pdx@gmail.com so that we can quote you accurate shipping costs.